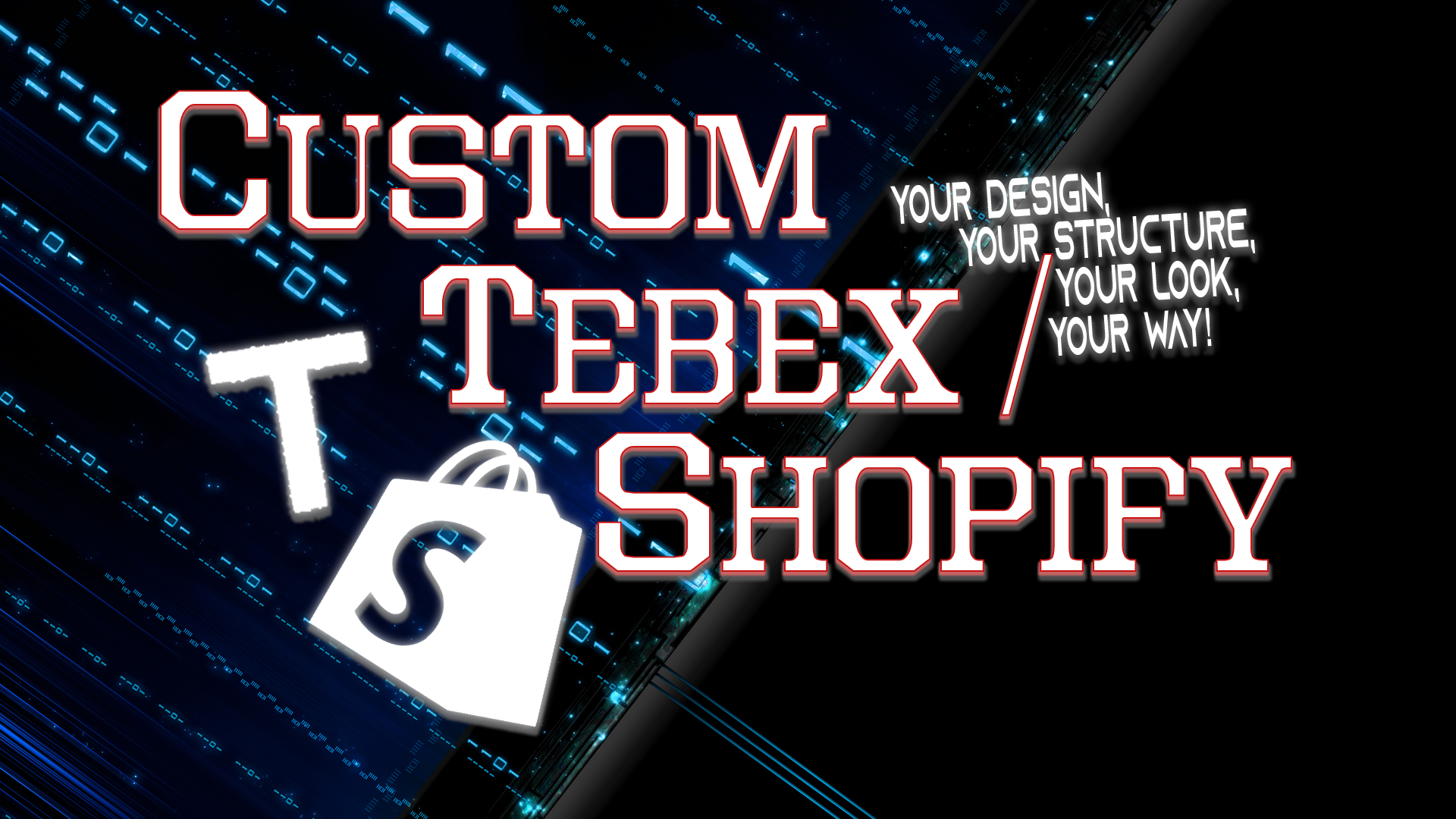 Want to have your Tebex or Shopify store frontend and/or backend worked on to make it just how you want? We can make that happen!
We will work with you to design and build out the best store on Tebex or Shopify that you have ever seen! The work we do will make it so that the idea you have of your store can go from your head to the actual world.
Since Tebex and Shopify have their limitations, and their systems are very unique some features or designs may not be fully achievable but we will do our very best to get as close as we can to your requests. Just keep in mind that we will try our best to get things done how you want, but Tebex and Shopify's platforms do limit things.
Tebex is much more limiting to what we can do; whereas, Shopify is a better with customizing the frontend.
Please remember that this price is the baseline, not the full price. Purchasing this may count as the full upfront price, full commission price, or you may be required to pay more after the details of the commission is discussed.
---
Features:
Ability to test the bot while being made
Database or Config file based
Fully Customizable
Built in latest Discord JS version
Easy to Setup, Use, and Configure
(Optional) Have our team do the install/setup
---
Maintenance & Updates & New Feature Additions:
This is for all things after the final product has been sent, and after 48 hours from then.
Small:
- Free
Regular:
- $5-20
Major:
- $20-50
Critical:
- $50-120
Other:
- Contact Us for Details
---
Queue: 2
Please note that this may not be 100% up to date as we try to update it as best as possible. We may multi-task projects so the queue number may not mean your project will not be worked on till it's you.
---
Important Information:
Please ensure you visit our Discord and open a ticket either prior or after making the purchase of this item so you can discuss everything with the Shadow Development Team to get your project started, and to finalize the price of the commission.
---
Custom Tebex/Shopify — $75
---